We are open Monday to Friday from 7.30am to 6pm, other than bank holidays and Christmas, when we close from the 23rd to the New Year. We offer all year round or term time sessions and accept the Government funded hours.
For children to settle and thrive into nursery life we feel a minimum of 2 days per week attendance is necessary. We offer complete flexibility to parents, from a 6 hour day to a full 10.5 hour day. A minimum attendance of 7.5 hours is required for children in receipt of funding. We bill in half hour increments, so you only pay for the hours your child attends.
We want parents to have complete peace of mind and to enjoy the process of watching their little one grow in confidence. We know that starting nursery can be an emotional time, not only for the child, but also for parents. Our main emphasis is the child's well-being during the transition into nursery life, so our settling in period is individualised to each child and their needs. We offer as many short sessions as required for free and parents normally gradually build these up to half days, until they are ready to start their normal hours.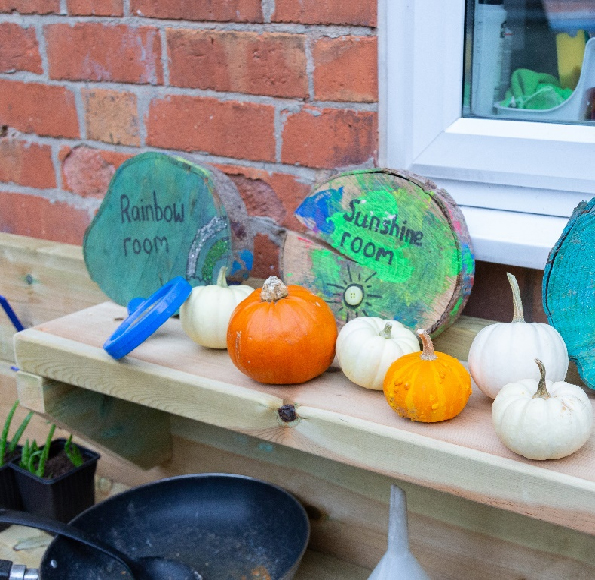 At Westwards we work on building positive parent partnerships from the very beginning. During the first few settling in sessions we will invite you to come into the garden or your child's room, so you can be with them whilst they get used to their new surroundings. During your first session you will meet your child's key person and see how they interact with your child. You will spend time talking to the key worker and give them as much information about your child as possible. This is a crucial time for us to get to know your child interests, their routine, their preferences, favourite story and any other important information to ensure a calm and happy start to nursery.
To hold a space following a nursery visit we require a non-refundable registration fee of £50 along with your enrolment form.
For more information please get in touch.